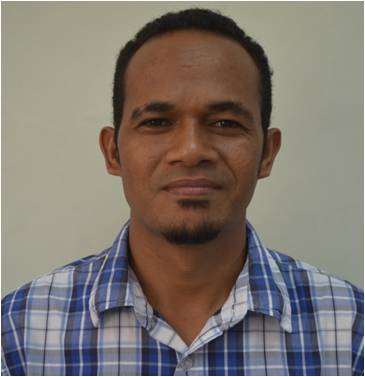 Tomas H. G. Ximenes
IADE
Head of the department of planning and data base
Thomas began work on IADE in 2006, the actual work that is now responsible for the action plan for the year, monthly reports, quarterly and annually and is responsible about the data base IADE.
Duties and responsibilities previously as a Trainer whose activities which can provide entrepreneurial training to micro, small and medium enterprises and also fought as a consultant for entrepreneurs.
Completed undergraduate education in national university of Timor Leste,majoring in the social economy of agriculture.
Trainings that have been passed that SIYB TOT program, Get A head, leadership management, management for productivity improvement in Tokyo-Japan, the production process for agricultural products in Changsha-China, management planning in Yogyakarta-Indonesia and conduct observations about the international exhibition in Beijing China.