Business Plan Competition: 2017
Change Your life Through Business Innovation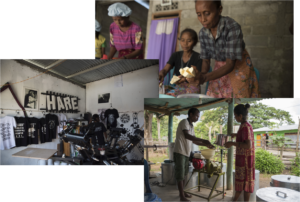 What's The Business Plan Competition?
Registration for IADE's annual business competition is now open!  If you've ever wanted to change your life by starting a business, or finding new ways to develop your existing business, this is your chance!
Since it started in 2013, IADE's business plan competition has provided training, advice and support to hundreds of Timorese.  As well as the opportunity to be one of the "top 10" entrants who get to present their plan at a major ceremony at Timor-Plaza, all applicants are eligible for training and support to develop their business ideas. It's your opportunity to:
Find out if the world of business is really for you
Learn new business skills
Receive help developing and planning your business idea
Network with other entrepreneurs in your district
Get publicity for yourself and your business idea
Be in to win big prizes to help start your own business:

$5,000 top prize for the best plan
$4,000 2nd prize
$3,000 3rd prize
$1,250 special prize for best Start-Up plan
$1,250 special prize for best Existing business prize
It's fun, involving, and it only costs $3 to enter!
What are the Entrance Criteria?
The most important thing is to have some idea for the kind of business you'd like to develop, and to think about some way to make it innovative or better than others.  Your idea does not have to be fully developed – as part of the competition we'll help you refine it.
The competition is open to either new entrepreneur wanting to get started, OR existing business people with innovative ideas on how to take their business in new directions.
The only other criteria are:
Proof you are 17-45 years of age
Proof you are a citizen of Timor-Leste
If you are an existing business owner, we'll need to see your business registration
What Do I Do Next?
Just answer the questions below, and we'll get in contact to tell you more about the competition. After that you will need to visit an IADE office in your area to fill in a registration form and pay $3 for registration. (Or , to save time, download the full registration form here and fill it in before you go). The contact numbers and the location of IADE offices are on our contact page.
Register Your Interest in KPNI:
Thanks for registering your interest in KPNI 2017. If you'd like more information you can contact us at:
                Phone: +670 3310161

                Email: kpni@iade.gov.tl
Or leave a message on our Facebook page